Classified Ads
LOOKING TO BUY? SELL? FIND EMPLOYMENT? YOU WILL FIND IT HERE ON THE MCA CLASSIFIED ADS
Do you want your ad to reach qualified viewers? Post your ad on the MCA Classifieds.
The maximum length for all submissions is 40 words. Any submissions longer than 40 words will be reduced at the sole discretion of MCA.
CHIROPRACTIC ASSOCIATE WANTED! – ALEXANDRIA, MN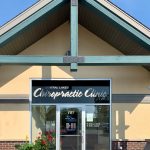 Central Lakes Chiropractic Clinic is a busy diversified family practice located in Alexandria, MN with two full time doctors and excellent staff. We're excited to add an associate, who is interested in a planned thoughtful buy-in timeline.
Alexandria is a thriving community located off I-94. The surrounding lakes and resorts, shopping, schools and faith community provide an exceptional lifestyle.
If you are looking for an opportunity to join an amazing TEAM, then we're looking for you!  Please contact us at:  drdolezal@centrallakeschiro.com or 320-763-9711
3.17.23
PRACTICE FOR SALE – EDINA, MN
Well established practice for sale in desirable prime location! Gross $200,207. Div./Tho./Rehab. 2,086 sq ft on first floor of prof building. 40% cash/42% insurance mix. Fully equipped and furnished office including digital x-ray. Priced to sell, financing available. Contact:
Loren Martin
Practice Opportunities
Phone: 952-322-1177
Email: martin@practiceop.com
MCA Member
3.09.23
ASSOCIATE CHIROPRACTOR WANTED IN MINNEAPOLIS SUBURBS
Seeking skilled & motivated associate who's willing to learn and hungry to earn excellent income and have a possible Buy-Out opportunity in place.  Salary of $75k-$100k with 20-25% performance bonus plus attractive additional compensation package that offers paid license fees, malpractice insurance, IRA after 1 year of employment AND paid time off with 2-3 weeks a year paid vacations!  The successful candidate must be a team player and learn to adopt the technique / style of the clinic so that patient care is consistent. If you're driven to succeed, able to learn and motivated to make a great living in the Minneapolis area, then we want to hear from you!
Apply here —https://www.strategicdc.com/23201 or email info@strategicdc.com for more info.
2.16.23
EXPERIENCED PRACTICE RELIEF SERVICES 
Dr. Rick Hueffmeier, the original statewide vacation and practice relief service provider,© has over 44 years of experience specializing in providing excellent, reliable statewide chiropractic relief services, is available to be in your office on a short- or long-term basis for illness or emergencies, or while you are at a seminar or enjoying a well-deserved and relaxing vacation.  Many doctors have used his highly specialized services during the past 44+ years and have been very satisfied knowing that their patients were being seen by a D.C. who is highly experienced in meeting the needs of doctors and their patients.©  Insured. References are available upon request.  651-256-2256  ♦  DocRick@MinnChiro.net 
1.4.2023
PRACTICE FOR SALE IN THE NORTHEAST SUBURB OF ST. PAUL MN 
Practice is located in a beautiful upscale Office Village Center just off a busy highway with a grocery store and strip mall close by. 
The practice has been in existence for 25 years at this location. It is a general family practice with some emphasis on pregnancy and pediatric care. The doctor utilizes diversified as well as Thompson technique as the primary adjusting techniques. Some activator and acupuncture are also used. Rehab exercises are taught to patients on an individual basis. Ultrasound,electrical stimulation and manual therapy are common therapies used.  It is approximately 65 percent insurance and 35 percent cash practice. Office size is 1000sq feet, 3 adjusting rooms, doctors office, and waiting and reception area.  
The doctor is retiring and will stay for transition.
Priced at $95,000.00   
Call Jerry Peterson at 1-888-878-0027 for more information.
11.30.22
EDEN PRAIRIE MINNESOTA, PERPETUAL MOTION ANIMAL CHIROPRACTIC

 An established small animal chiropractic specific clinic is seeking another chiropractic doctor certified and trained in animal chiropractic care to join the team. We want an "A team" player! A motivated courteous professional whose primary purpose is to provide patients the best care according to their needs, whether it is from injury or the goal of living a pain free healthy lifestyle.
This position requires flexibility to start out part time and grow into a full-time position with some coverage when the current doctor is away.
The clinic has been in existence for 12 years offering an opportunity to be mentored by an experienced animal chiropractor, plant your roots, and be a part of a practice in which you can invest in long term.
Opportunity for bonus pay and buy in with longevity. Salary commensurate with experience.
For more information and to submit a resume email Dr. Rebecca Amstutz at drbecca@perpetualmotionchiro.com or 612-709-2675
9.7.22
WANTED: ASSOCIATE CHIROPRACTOR
Woodlands Chiropractic & Performance is seeking an energetic and self-motivated Associate Chiropractor.
We are manual adjusters 90% of the time with 10% of the time using activator or muscle energy techniques. Strong adjusting skills will be necessary to thrive in this environment.
Qualifications:
-Valid DC license in MN
-Eligible for Malpractice Insurance in MN
Work Location:
St. Cloud, MN – Beautiful city on the river, minutes away from the great outdoors; only one hour away from all the excitement of the twin cities.
Clinic Schedule:
Monday-Friday, with your choice of Tuesdays or Thursdays off. Fridays only until noon and no weekends!
Base Salary:
$40-$60k dependent on qualifications and experience
Supplemental Pay:
Our marketing program is in place with most referrals coming from word-of-mouth or digital marketing. If you'd like to see your salary grow faster, then community involvement type activities would be beneficial to do so. Earn up to an additional 100k in bonuses!
Benefits:
-Paid time off
-Malpractice insurance
-Employee discount on inventory & services
Contact:
info@woodlandschiro.com or call 320-240-0300
11.2.22